Do these things before you turn 30
Years pass away quickly and it's too late when you realize that you have achieved nothing yet. How sad and sorrowful the situation it becomes when you didn't understand what to do?
My friend, it is better to do what your heart says now than to regret later. In this post, I have shared some fundamental 7 things that you should definitely do before turning 30.
This article is particularly meaningful for people between 20 and 30. However, if you have crossed 30 years, then not to worry because it's never late to start anything new.
Do these things before you turn 30
You can do the following thing as well because I don't think 30 is much older age. So, let's start with the first point.
1. Start your own business
Nowadays, starting a business is very easy because of the widespread internet. In fact, many businesses are operating online for example Amazon.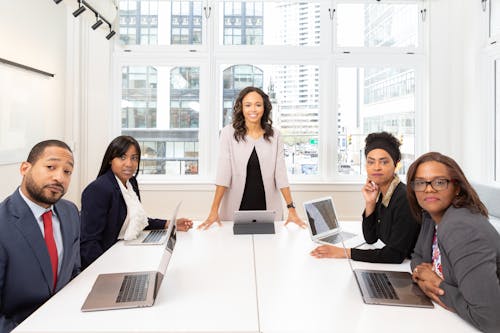 Before you reach the age of 30, make some effort and try to start your business. I know starting a business may be a difficult task. However, I have a solution; you should start from small and then expand it gradually.
To create a successful business you need to use trial and error methods. Where you try new things and check if it works or not.
Author Ken Colwell in his book "Starting a business Quick Start Guide" concisely presents the core fundamentals that all new businessperson and entrepreneur need to know to get started, find success, and live the life of their dream.
Owning a business is a great way to make a fortune because it gives you the power of passive income.
Author Anthony Aline in his book "Passive income: A step by step guide." says, "Passive income іѕ соntіnuоuѕ іnсоmе generated from оnе time асtіоn. That mеаnѕ thаt thеrе is іnсоmе wіthоut your active wоrk. Pаѕѕіvе іnсоmе іѕ a rеnt rесеіvеd on a regular basis, wіth little effort required tо mаіntаіn іt. Sometimes раѕѕіvе income is called residual іnсоmе".
Related post: 9 tips on how to become a millionaire
In short, passive income is the income that puts money in your pocket while you sleep. There are many benefits of owning a business. Below are some of them.
Benefits of owning a business
The most important benefit is "You'll be your own boss." No one will give you orders to fulfill.
In the business world, you'll face many challenges that will increase your problem-solving ability, also you'll enjoy them.
You'll be able to generate passive income.
You'll get more time to spend with friends and family.
You don't need any holiday to go on summer vacation and join parties. You're free to do anything.
However, in order to enjoy these benefits, you'll need to work very hard in the beginning.
Related post: 5 sources of income that will make you rich
2. Make regular investment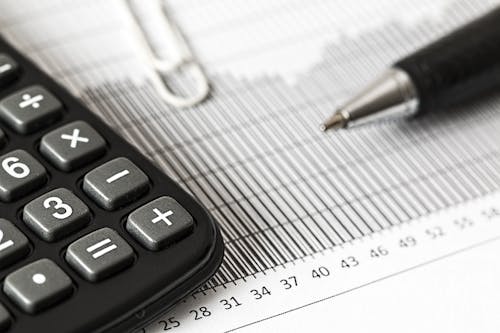 What poor people do? They Earn -> Spend and repeat this process. What middle class does? They Earn -> Save -> Spend. What Rich people do? They Earn -> Save -> Invest -> Spend.
Wait. What does it mean? It simply means that Rich people earn money, save it and invest their savings in stocks, mutual funds, bonds, real estate. Etc.
Therefore, you should do the same. Earn money and invest it smartly. Investment helps to grow your money. You should make an investment on a monthly basis with any amount.
I have heard many people saying, "Investment is risky work. I bear that amount of risk." Oh, come on! Risk is involved everywhere. For instance,
What's the guarantee that the ceiling fan above your head will never fall?
What's the guarantee that your job will last forever?
What's the guarantee that your Smartphone will not slip off your hand and would break?
Related post: 5 Reasons you should make money at an early age
Thus, the risk is everywhere. You can't say that "I'm away from any kind risk" Investment creates another source of income for you. Moreover, you don't need to actively work for it.
Start investment as early as possible because enjoy with your money in your 80s is worthless.
If you're interested in investing but don't have any idea of where to start then this book "The intelligent investor" written by Benjamin graham will help you.
3. Invest in properties (Real estate)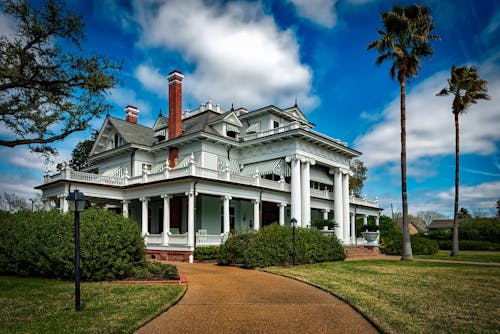 A house is a dream that everybody saw in his or her 20s. Whether you start a business or not, whether you make an investment or not, but, do buy at least one property. Why am I saying this? It's because the value of properties is never depreciated.
For example, the property you'll buy for 10K would become worth 100K in 3 to 4 years.
Real estate investment is a great investment and a passive source of income. You can also rent your property to a business firm and earn through it.
The bestselling book "The book on rental property investing" Written by Brandon Turner is a great book for both new and experienced investors of real estate. In this book, you'll discover the following things:
• Why many real estate investors fail, and how you can ensure you don't!
• 4 unique, easy-to-follow strategies you can begin implementing today.
• Creative tips for finding incredible deals―even in competitive markets.
• How to achieve success without touching a toilet, paintbrush, or broom.
• Actionable ideas for financing rentals, no matter how much cash you have.
• Advice on keeping your wealth by deferring (and eliminating) taxes.
• And so much more!
Buy this book -> The book on rental property investing
4. Work very hard to build your future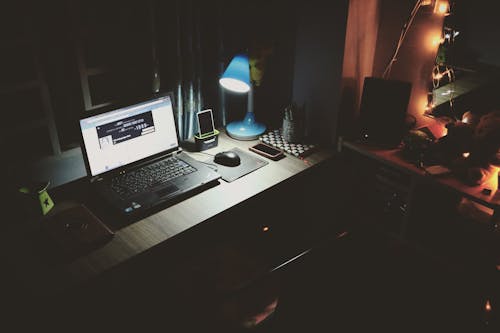 It's easy to procrastinate and live in the comfort zone. However, remember that your comfort zone kills your dreams.
Work hard to build your future. Else, you'll get nothing in life. The right time is now to work on your dreams. Everyone has dreams but when it to accomplish them 90% people take their step back to the comfort zone.
Related post: Take responsibility for your life, no one is going to take it for you
To become a great and successful person you have to bear big risks in life. There's no man on the earth who becomes famous and successful by sitting on the sofa and watching TV.
You have only one life to be what you want, don't live on other's conditions, make your own future and career.
Recommended Book: HARD WORKERS WORK HARD, AND NETWORKERS MOVE UP!: Accelerate Your Career 10X Faster
5. Make your parents feel proud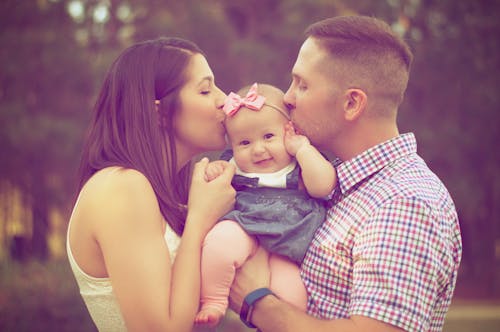 Parents want their children to become successful and happy. Your parents had done everything for you, they have completed every single wish you had made every single day. They have sacrificed a lot just for you.
Now it's your turn to make them feel proud of you. Your parents are your greatest assets who will never leave you in difficult situations.
While reading this post, make the commitment to yourself that, "Yes, I will make my parents feel proud."
This is a great way to show respect towards your parents. As you dream of a good wife or husband, similarly, you should dream of making your parent's life so good that they don't need to ask for anything from you.
6. Follow your passion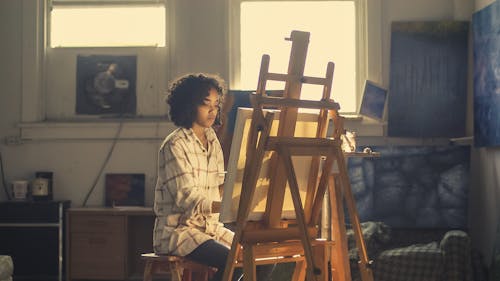 People over 30 regret for not following their passion when they were young. There's a famous quote by Napoleon hill.
"The number one reason people fail in life is because they listen to friends, family and neighbours."

Napoleon hill
If you're in your 20s or between 20s and 30s do start following your passion. I know your passion makes you happy, but, you fear what people will say. Oh, come one leave them behind.
They are not going to build your future nor they're interested in giving you anything for free. It's worthless to think about fake people. Instead, you should use that energy in taking your passion to a new level.
Recommended book: How To Find Your Passion And Purpose: Four Easy Steps to Discover A Job You Want And Live the Life You Love (The Art of Living)
7. Spend time with your friends and family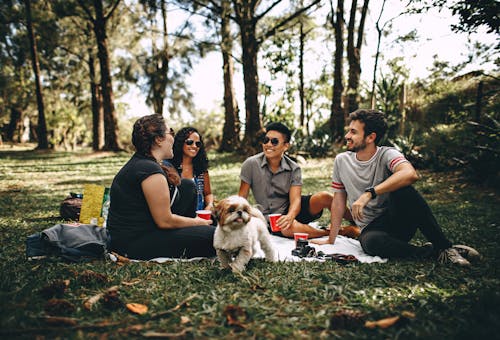 The happiest moments come when you spend your time with friends and family. The moments of happiness we spend among loved ones live with us forever.
It gives internal peace and satisfaction. I know each one of you loves the funny jokes cracked by the loved ones. How much fun is that? I still remember the old days I have to spend with my friends.
Related post: How to be happy?
In fact, I have captured those happiest moments in my digital camera. I completely found myself in a different world. Whenever I look at those photographs. My friends, your happiest moments are right now with you, don't miss them.
Enjoy this moment as much as you and spend time with your loved ones. The care you'll get from them will be found anywhere.
Recommended book: Time and How to Spend It: The 7 Rules for Richer, Happier Days
Conclusion
These were the 7 things you should definitely do before turning 30.
Life is too short for everyone, but some people enjoy every second of it to increase their time. There are many works, which everyone has to do in their lives.
However, it doesn't mean that you ignore your loved ones and just work and work. To lead a successful and happy life you should start making changes as soon as possible.
There's nothing like an overnight success. In fact, overnight success comes from the work you do daily. In simple words, consistency is very important. If you're between the 20s and 30s you have a lot of time to build your future.
However, if you're above 30, it not late either, you can start from where you are at the moment.
Thanks for reading this post. Share with your friends and families.