How to overcome the fear of failure?
Okay, so you have decided to start your work, but wait. Is the fear of failure stopping you? Are you afraid to fail?
Don't worry it's natural and happens with every body, sometimes.
Fear is an essential part of progress because it pushes you to work on your dream goals and achieve them.
But too much fear is bad for both mental health and your goals. So, This post has 4 useful tips that will help you overcome the fear of failure.
1. Work in a group, if possible
Group gives strength, reduces fear, and makes the work easy. You have to join a group of people who are supportive and encourage you to move ahead in life.
You have two options:
Search for loyal people
Or, join any existing group
If you're planning to build your own team, the following points will help you do that.
How can you build a team of great people?
Search for supportive people.
You can ask them the following questions:

What's your long-term goal?

Are you interested in creating something new?

Have you ever worked alone? (strong people work alone)

Last but not least, do you love working in groups?
Give priority to people's attitude over their talent, because people with good attitude can handle adverse situations.
Other qualities you can look for:

Punctual
Supportive
Having broad vision in life
Are never jealous of others' success
Building a great team is tough, however, once you did it; you don't need to worry about your future goals.
Great things in business are never done by one person; they're done by a team of people.

Steve Jobs
Recommended book (Amazon affiliate): The Servant Leader: How to Build a Creative Team, Develop Great Morale, and Improve Bottom-Line Performance
2. Learn to divert your mind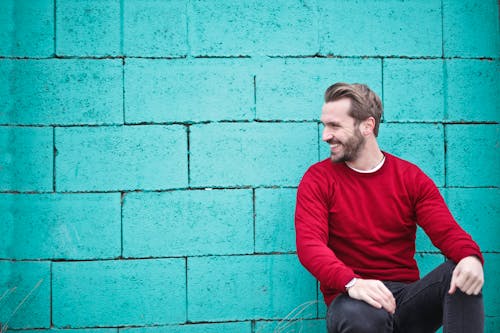 You have to train your brain to stay calm, avoid overthinking, and process positive thoughts.
Psychological pain gives more trouble than physical pain. You can heal physical pain with adequate treatment but no medicine can heal your psychological pain.
Don't worry you can always heal your psychological pain.
You can't stop your thoughts but you can replace them with some positive and encouraging thoughts.
Read more: What are the best ways to make your brain stronger?
How can you divert your mind?
Replace your negative and discouraging thoughts with positive and self-encouraging thoughts.
Listen to simple and calm music. I personally love the water-flowing sounds with music.
Work hard and achieve more goals every day so that you can feel better.
Keep things around that make you happy. (Ex: Family photo)
Keep yourself busy so that you won't get time to think of failure.
These tips are useful and will work only when you'll practice them every day.
Recommended book (Amazon affiliate): Best Self: Be You, Only Better
3. Nothing is permanent in life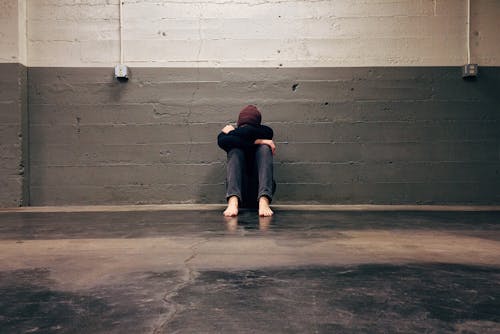 Nothing is permanent in life, not even your failure, and your fear. Life is full of ups and downs but nothing is permanent.
The pain you're feeling right now is temporary and is limited to your brain only.
You can't waste your future for this temporary pain, you have to keep working to achieve your goals.
Related post: What can you start today that will benefit you for a lifetime?
You can't survive by eating only once in a lifetime, you have to take food every day at regular intervals.
Similarly, you have to work even after your first failure, don't think of giving up too early.
You have to develop a habit of learning. Learning from failure will teach you great lessons that you could use to pave your success road.
4. Failure is the stair to success and fear is…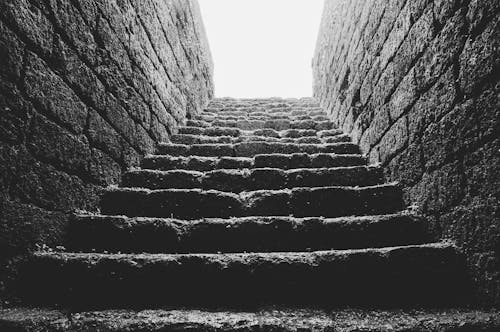 Failure is the stepping stone to success but fear is the direct way to hell.
In life, you should aim to fail so that you can learn from it and gather necessary information about your abilities.
It will help you take necessary steps to improve your performance, knowledge and skills.
We afraid of future due to lack of knowledge which creates all the problem. Especially, the fear.
Related post: What are the best ways to make your life easier?
Why do we feel guilt after failure?
We feel guilt after failure because we never make our mind ready for it. The seed of 'fear of failure' is sown at young age by our teachers and parents.
There's nothing to feel guilty about failure. Look at the process of success:
You have to stick the above process to your mind so that you won't feel frustrated after failing.
Final words
Fear of failure is imagery and you can defeat it with a strong brain. You need to practice "mental toughness" every day.
Learn more about mental toughness: https://www.inc.com/lolly-daskal/18-powerful-ways-to-build-your-mental-strength.html
Be consistent in your work and keep your fear aside so that you can learn more and use that knowledge to improve your life.
You can also do the following things as well:
Read the "failure story" of successful people to learn.
You should try some predefined ways to succeed.
You should copy others to learn from them.
Think about the people who support you.
The universal energy is with you, keep yourself reminding this statement.
Love this piece of writing?
You can hire me as your personal copywriter. I will assist you in writing professional content for your website or blog at an affordable rate.