How to improve team performance to achieve your goals?
A team plays an important role in the success of a business, a football match (my favorite), or anything. It's important for the leader to create a good team by hiring a set of professionals.
The major challenge is to find great people who could work together to achieve common organizational goals.
The other big challenge is to improve team performance and most leaders find it hard to do so.
The reasons may vary from leader to leader such as lack of knowledge, lack of motivation, lack of effective communication, etc.
If you're a leader or want to be a great leader (in the future), then you should learn how to improve team performance and achieve your goals.
In this post, I will cover 7 useful tips that will help your improve team performance.
The reasons for poor team performance are many
The team may not have clear goals
The team may be composed of wrong people
The team may not be able to make a better decision
The team may not be able to sort out the conflicts
The team members may not be cooperative
Cultivating a better team is the work of a leader and he surely needs to know the art of binding the team into a single thread so that they can achieve their common organizational goals.
The four C's have the power to improve team performance
So, what are the four C's we're going to discuss about?
The context for the team
The composition of the team
The competencies of the team
The change management of the team
The context for the team
It's the organizational environment in which a team has to achieve its goals. It has been generally seen that many organizations, small or big have reward incentives for the high performers.
The reward motivates individuals to do more and achieve more, however, it becomes the barriers in the way of teamwork.
In a simple sense, it destroys the bond of the team at the same time individuals' work to fulfill their personal goals (To achieve the rewards).
They forget about the team and work on an individual level, which costs a lot to the organization.
A high performing team manages the context effectively by
Ensuring individual understand that teamwork is critical to achieving those goals
They establish measurable goals
Eliminating all the roadblock of teamwork that sometimes formal organizations create.
Establishing a structure which supports teamwork
Providing necessary training, selection of team members, and so on.
The composition of team
If you're about to create a team that could help you grow your business or even a blog, you need to have the right people on the bus.
In simple words, you need individuals, who possess the required technical skill, who is motivated to achieve the goals.
You also make sure to cut the individual from a team who lack the required skill and motivation.
Establish a process that can improve the skill of individuals who already possess those skills, also make sure that you help them develop interpersonal skills.
The last thing you have to notice is that your team has the right size, which means; your team is neither too big nor too short.
Often said, quality is more important than quantity.
In addition, a few motivated people are enough to achieve big goals. Keep these points in your mind before creating your first team.
The competencies can improve team performance
A successful team has some competencies that are embedded in the team which allow them to
Measure the performance and metrics
They can make an effective decision
Effectively resolve the disputes
Encourage risk-taking and innovation
Encourage effective communication that includes both giving and receiving feedback.
As a leader, it's your responsibility to keep the bond strong between your team members so that they can help you achieve organizational goals.
Each individual has different qualities and you should make use of them, at the same time you should reward them.
We'll discuss more on the competencies of the team later in this post. Keep reading.
The change management of the team
An effective team is one whose member knows the art of change. The future is uncertain, the business world is dynamic, and you never know what could happen next.
A team should always be prepared for any kind of harsh situation, problem. They should know how to turn every problem into an opportunity.
A leader should effectively guide and train his team members. He should give them the knowledge about anything can happen anytime.
One of the best ways to deal with the changing environments is to use the kaizen technique to make continuous improvement in the product and services.
Toyota is the best example; they use this technique to fix their problems. However, their managers are never satisfied with their team performance.
As soon as they fix one problem, they move to find and fix the next problem.
Unlike, Toyota there are many organizations that know what the problem is, however, for some reason they're not able to effectively fix them.
This attitude cost such companies huge amounts later.
Summary of this point
Never be satisfied with your team performance and keep their motivation high
Keep improving and fixing even the minor problems
Constantly look for new ideas and discuss plans with your team
Never settle for less, you and your team can always achieve more
Lead your team effectively and teach them the art of change.
Team building: Proven strategies for improving team performance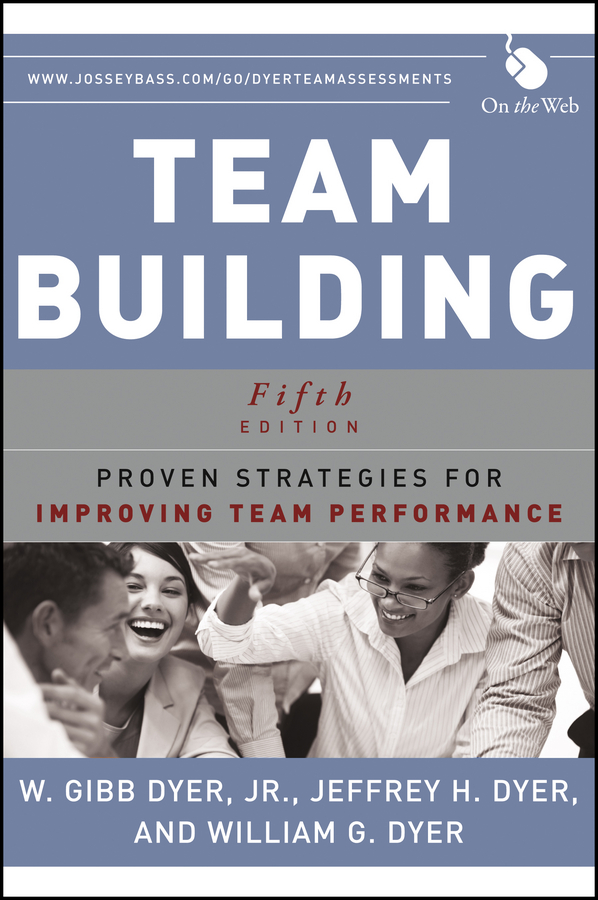 The four C's I have discussed above are summarized from this book. This book focuses on building a team and how anyone whether a small business owner or a big business owner or manager can improve team performance.
I recommend that you read this eBook, however, let me tell you that I have faced hard times while reading it because this book is not a fairy tale.
Since, this eBook is important, I have read it.
It's a serious book written for serious people who want to go big in life through effective teamwork.
My experience will help you even more to improve team performance
I have seen many leaders who claim themselves as a leader. They think they're superior to their team members, yeah, they're superior in terms of position they're holding.
However, it doesn't work that way, you can't force people to work and achieve goals. This style is known as an autocratic leadership style.
In which a leader forces others to complete a particular task. The time has changed and you as a leader can't get things done that way.
Whether you're a manager or a leader, here are some points you should consider to improve team performance.
Delegate authority to team members
What is authority?
The authority is the right to take decision on some matter. The leader (or manager) has more authority than others do.
A team can work efficiently if members are free to make their own decision on some matters.
Delegation of authority is important because it promotes both effective teamwork and innovation.
The members are free from stress and they can operate with full potential, achieving goals.
Be polite while interacting with your team members
When I was in school, the senior teacher was my favorite, not because he was senior but he was very polite.
Although, he was strict when it comes to following the policy and guidelines of schools.
He also gave punishment to bullies still everybody respected him.
A leader to should possess the same quality, he should
Be polite with the team members
Praise those who well and give constructive criticism to those who fail to do well.
He should be friendly at the same time he shouldn't forget that he's a leader.
People love people with polite nature and who are less strict. However, as a leader, you shouldn't allow too much freedom that they could forget about the goals and waste their time.
I know it's not easy to become a leader and not many are able to become one, but if you have a desire to build and lead your team, nothing is impossible for you.
Welcome any suggestion from team members
Remember the competencies I have discussed earlier. Let's continue.
Leaders should always opt to promote creativity among team members. Many formal organizations restrict any advice and suggestion from the employees and workers.
You never know who could come up with a great idea that may take your business to new heights.
I know and admit that there are many pre-defined ways to complete a particular work. However, it doesn't mean that you continue to follow that path for the whole life in your business.
The main motive of the business is to do research and experiment. The best way to do R&D is to think more creatively.
It's impossible for an individual to always think creatively and come up with new ideas.
So, what's the way?
Use the minds of your employees and team members.
To take the full advantage of the creative minds of your members, as a leader you should take the following steps:
Proper incentives or rewards to those who gave a brilliant idea.
Creating an environment that could promote creativity.
Take proper feedback from members.
Motivation at some point could help them become more creative.
Reduce the restriction
Ensure proper communication between you (manager or leader) and team.
Feeling of oneness can improve team performance
People working for organization have two motives
Personal motive
Organizational motive
Personal motive includes salary and promotion of individuals. It would not be wrong to say that people are good at achieving their personal motive.
But they're bad when it comes to working in a team, of course, I admit they're completing organizational goals but at an individual level.
In order to improve your team performance, you have to incorporate the feeling of oneness among them.
How can you incorporate the feeling of oneness and improve team performance?
Words have power if used correctly. You can influence them with your words. Feelings bind two people in one thread, if you can sow the seed of oneness in their mind, you're done.
Your team will take care of everything.
Why people buy some specific products more than other products?
It's because these companies never try to sell products, they're try to sell emotions. And people love companies who care for the feelings of their customers.
You have to do the same, use some powerful words that could influence your people, and make them work as a family while following all the rules of the organization.
Final words
The hardest part for individual owners is to build an effective team that includes hiring professionals, binding them in one thread, training, and so on.
One needs to be very clever at the time of hiring individuals because the wrong set of people could damage the reputation of your organization at the same time costing you huge money or even loss.
Reminder: Before you go out to make yourself a team, I recommend that you read "Team building: proven strategies to improve team performance" in which you'll get a lot of knowledge on how to create and manage an effective team.
The author in this book has included many real-life examples, from different organizations that will give you more insight into team building.
If you like this post, please support us, share this article, and subscribe to our newsletter.