How to get out of your comfort zone?
Comfort zone is the place, which everyone loves, however, everything that gives pleasure and love doesn't mean it's caring for you.
The comfort zone is more than an enemy because it makes you fight with yourself. I think it's the worst thing in the world. It's a trap where people stuck and think that they are fine, it doesn't let anyone succeed in life.
Your comfort zone keeps you at the same place throughout life. By the time, you know it will be late. Thus, to save your precious time, I have shared some of the best ways to get out of your comfort zone.
Set goals and prepare for it
This step is compulsory to follow because it is important. A person with no direction will get nowhere.
I know leaving your comfort zone is not easy; however, you can at least make goals while being. You just need a pen/pencil and a notebook.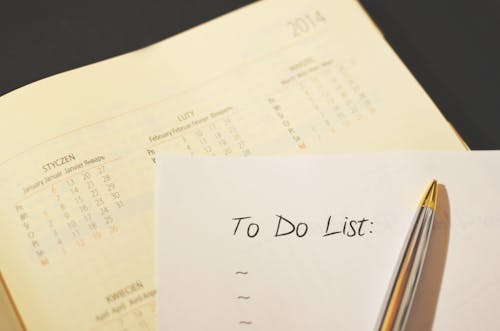 How to set goals?
Imagine everything you want.
Make a list of work you'll have to do to achieve your dreams.
Be accurate as much as possible i.e. write every possible detail that you can imagine.
Set deadlines for accomplishment, it will create the urge to complete your work on time.
Related post: Your goals must be in your mind not on the lips
Why writing your goals is important?
Writing your goals is important, because of the following reasons:
It can be used later as a remainder.
Your brain tends to think that your work is important.
10% of your mind and body will be prepared right away.
Now it's time to prepare yourself for the real game.
Recommended book: Smash Your Comfort Zone with Cold Showers: How to Boost Your Energy, Defeat Your Anxiety, and Overcome Unwanted Habits
[mailpoet_form id="1″]
Wake up and sleep early
It's essential to get enough sleep because of your works better when it's fresh and stress-free. Thus, you should wake up and sleep early.
Waking up late at night for no purpose is no wise decision. It has a major drawback. It will make you lazy and you'll again stick to your comfort zone.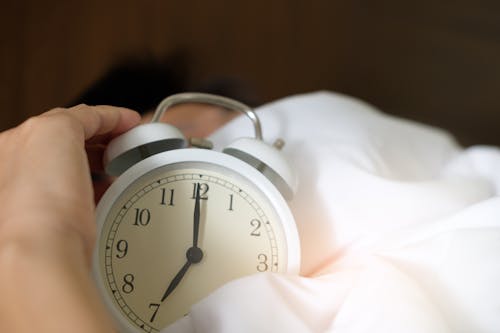 Even if you're working late at night I would suggest you complete your work early in the morning.
Related post: Why wake up early at 4:00 A.M.
What are the pros of early morning work?
No noise, no distractions.
Fresh mood with less to no thought in mind
Better concentration
More work in less time due to focus
I have one more suggestion, try to finish your important works first and then move further. It will give you a sense of satisfaction.
Recommended book: The Miracle Morning: The Not-So-Obvious Secret Guaranteed to Transform Your Life (Before 8 AM)
Keep yourself surrounded by goal-oriented people as much as possible
We become the type of person around us. Thus, it's necessary that you be with goal-oriented people because such people are active and mostly stay away from the comfort zone.
You can learn from them. Actually, you can learn a lot from other people, you just need that vision.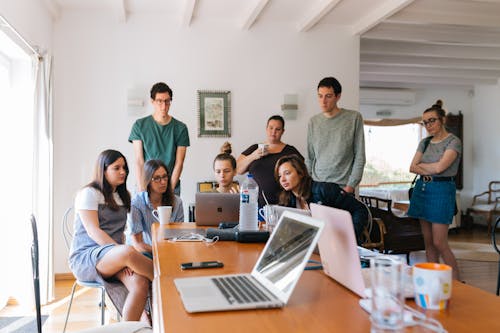 Related posts: What are the 5 ways to constantly improve yourself?
What are the benefits of being with goal-oriented people?
You'll be active and learn many things from them.
Everyone can help each other.
Less to no chances of a dispute.
You'll get a wide vision.
Goals can be achieved in less time.
You can build a team with them
Recommended book: People and the Sky: Our Ancestors and the Cosmos
Don't stick at the same spot for long
Being at the same place for a longer time and doing no physical activity can make you lazy, and when you make something consistently, it becomes your habit.
You'll be attracted to the comfort zone that will ruin your goals and perspective of life.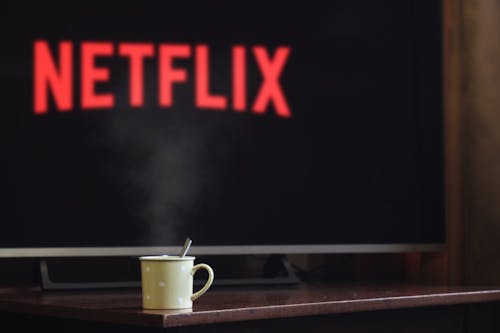 What are the distractions that led you to a single place for a longer time?
Watching nonsense programs on Television or smartphones.
Playing games on the phone and PC.
Sleeping for more than 8 hours.
Irrelevant thought processing that leads to procrastination.
Despite the distraction, if you're working on your dream at a single place for longer, then you should be considered walking for a few minutes. It would not let feel bored and tired.
Recommended book: The Winning You: Master Your Focus and Avoid Distractions
Avoid the burden of huge work
I know you have many tasks to do. I think you easily got frustrated. Maybe either you don't know the right way to do any work.
Avoiding the burden of huge work doesn't mean that you terminate your work. It means that you divide your work into smaller portions and finish it one by one.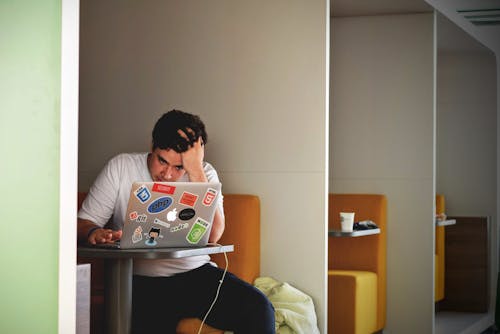 Set deadlines for each work, and give yourself some reward.
What type of reward could you give yourself?
After the completion of a particular work, you can give the following rewards to yourself. However, the following rewards shouldn't exceed the time limit of half an hour.
Related post: What are the best ways to make your brain stronger?
Rewards for normal people

Walking for a few minutes.

Eating chocolate or your favorite dishes.

Play games on your smartphones.

You may take a nap (short sleep).

Rewards for goal-oriented people

Workout

Watch motivational videos

Take a nap.

Build the next plan
Reminder: Do not exceed the time limit of half an hour. As it can, delay your core work. I hope you understood my point.
Recommended book: How to Not Always Be Working: A Toolkit for Creativity and Radical Self-Care
Start small and move further
Always start small and move further, it's called baby steps, where you take a few steps daily towards your goals.
These steps are very small that anyone can take. Why you should take baby steps each day? It's important to develop your habits, moreover, your brain will understand that work is very important.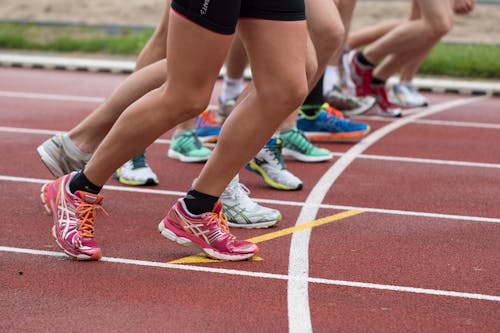 Related post: How can you become the best version of yourself in 1 month?
Our brain is designed in such a way that, it takes huge load of work as danger and tries to protect us. However, when the work is small it thinks itself powerful and accomplishes goals easily.
Baby steps improve your brain power and develop a habit to take more risks with ease. In this way, you can dedicate yourself to goals and leave your comfort zone forever.
Recommended book: Mind Hacking Secrets: Overcome Self-Sabotaging Thinking, Improve Decision Making,
Conclusion
It's easy to adopt bad habits but hard to get rid of it. The comfort zone is harmful to those with high goals. The more you'll work now the more you can chill later.
You can get rid of the comfort zone and grow yourself unconditionally. Don't compromise your success with a comfort zone.
You should rest but never quit, the comfort zone is somewhat similar to quitting. It holds you for a long time and never let you finish your work on time.
You should make your work as a comfort zone. It would be cool and beneficial for both mind and body. Anyway, the fund of resting after hard work is something else.
Thanks for taking the time to read these posts.
Please share this article with your friends and family members. It might be useful for them.