How to find inner peace in 5 best ways?
It's simple, do whatever gives you pleasure. However, make sure that it won't hurt others. The flower of inner peace can bloom inside, and it's your responsibility to make it happen.
However, most people follow the societies rule and end up empty hands. Peace is within you; don't waste your time in searching it outside.
So, "what are some of the best ways to find inner peace ?" There are thousands of ways to get inner peace; however, I have shared some of the best ways to find it.
Let's go and discuss them one by one.
Do good work for the needy people
This is the best way to find inner peace i.e. help needy people. Most people use this method to feel satisfied. They think that humans should help humans.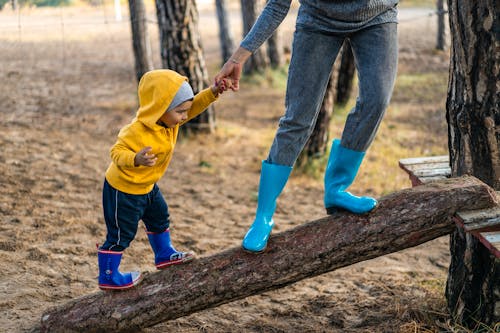 There are four benefits to helping needy people:
Also read: How to change your life
Needy people will receive help
You'll get inner peace
They'll give you blessings
Your old products can be used by them (i.e. reduction of wastage)
It's my humble request to all of you that please help needy people whenever you find them. It's the responsibility to help people if we're capable of.
Recommended book: Bringing Out the Best in People: How to Enjoy Helping Others Excel
Keep yourself away from negative thoughts, people and places
Negative thoughts, people, and places distract the mind and increase frustration. Moreover, it gives rise to overthinking which is more harmful to the mind and body.
Thus, in order to live peacefully, you should avoid such things in life. How can you stop negative thoughts? It's simple, keep yourself busy at work, so that you won't get time to think about it.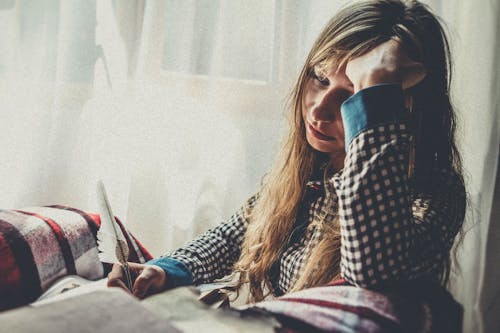 Also read: How to control anger
How to stay away from negative people? Read here.
What are the negative places?
Places aren't negative, we humans create such an environment that gives rise to such feelings. However, if you are afraid of some places, then just don't visit them.
It's because your mood may turn towards negative thoughts that could make you sick. Your urge to sleep will increase and you'll never be able to finish your work.
Recommended book: How To Stop Negative Thoughts: What My Near Death Experience Taught Me About Mind Loops, Neuroscience, and Happiness
Listen to peaceful music
Music has a great impact on our minds. It can heal any wound. In fact, research has found that around 80.5% of people hear music to remove negativity from their life.
Music is a great way to get inner peace. However, ensure that you don't over listen to music.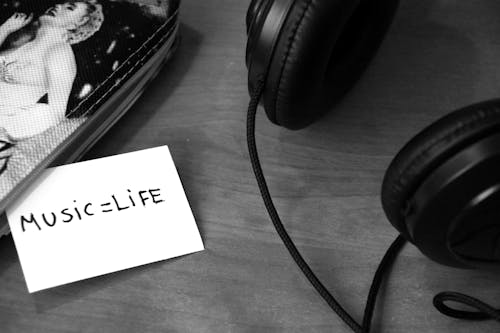 Also read: How is classical music helpful to you
What are the benefits of music?
It gives inner peace.
It makes you calm
Improves productivity and focus
Keeps you distracted from negative thoughts
Makes you happier
Increases imagination
It's not necessary to listen to a single type of music every day, it's up to you, but make sure that you love that music. However, research has proved that classical music is good for both mind and body.
Recommended book: This Is Your Brain on Music: The Science of a Human Obsession
Laugh with people to feel satisfied
Laughing is the medicine of the diseases. It can also give inner peace. It's also beneficial in the reduction of anxiety and frustration. Overall, laughing is a great way to improve your life.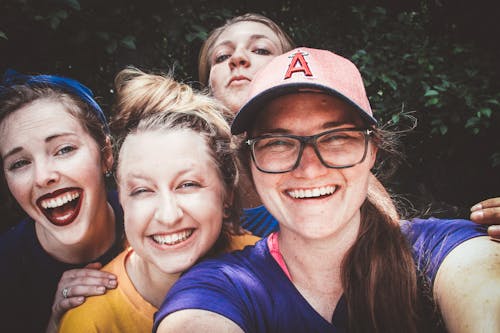 Why is laughing beneficial for you?
It removes anxiety and frustration.
Gives inner peace
Makes you more active
Improves concentration
Helps in better controlling of the mind
Also read: Is it possible to be alone and happy?
What are the smart techniques of laughing?
Many techniques can help in laughing; however, I have discussed some of the best techniques below:
Remember any past events, people, and a thing that makes you laugh.
Crake jokes with your friends and family.
You can act in a funny way to make yourself and others laugh.
However, make sure that you won't make fun of others as it may hurt their feelings. Be good to everybody and laugh together.
Recommended book: How I Learned to Smile From The Inside!
Meditation every day can help to find inner peace
Meditation keeps your mind and body fresh throughout the day. You should make a habit of meditation. Make sure you meditate everyday for at least 15 minutes in the morning.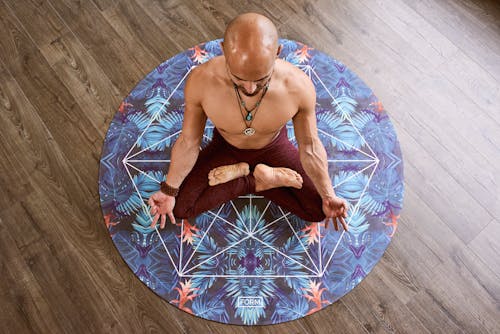 What are the benefits of meditation?
It gives you inner peace
Helps in better understanding of ourselves
Makes our mind and body relax
It reduces reaction time which a great benefit
Helps in better decision making
Never let your mind to distract
Also read: 5 Amazing facts of meditation in everyday life
See, habits aren't made in a day. It takes 21 days to adopt new habits. Thus, you should meditate for 21 days without any day gap, once it becomes your habit, and then you don't need to worry about it.
It would automatically push your forward to do it.
Recommended book: Meditation: How to Meditate: A Practical Guide to Making Friends with Your Mind
Conclusion
It's true that inner peace lives within you, however, society steals it from you. Actually, nothing could happen if you learn to ignore bad incidents of life.
I mean you shouldn't react towards any situation, it's better to fully understand the situation and response.
Furthermore, you should control your brain, because it can give you inner peace. It's the control center and can do anything for you.
Thanks for taking the time to read this post.
Please share this article with your friends and family members. It might be useful for them.