You are never too young to make money. Warren buffet was just 11 years old when he purchased his first stock.
In this post, I will share 5 reasons why you should make money at an early age or at least start earning.
Money indeed can't buy happiness, but it's better than poverty.

newtan.xyz
1. You can take big risks
Making money can be a risky task if you owned a business or have outlets. The risk increases even more if you have a family to feed.
So, you can't take big risk at that level of your life.
You have to start invetsing in business at an early age. It will not just help you take risks but also to learn from mistakes.
Related: 5 sources of income that will make you rich.
You can start your own business or invest in one. However, if you're interested in business you can apply for internship and learn the required skills for your dream job.
There are many paid internship program run by many firms, it means that you'll not just learn but will also be paid for your work.
Pro Tip: Never waste your hard earned money on parties. You should save them.
Best book on investment (Amazon affiliate): The Intelligent Investor: The Definitive Book on Value Investing. A Book of Practical Counsel (Revised Edition)
2. Your expenses are low
Your expenses are generally low at a young age. So, it's the best time to accumulate wealth because once you're married your expenses will increase dramatically.
You can lower your expenses even more by doing the following work:
Don't eat out, daily
Don't buy fancy clothes.
Say no to bad habits (e.g. Cigarettes, alcohol).
Don't buy luxury stuff
Say no to clubbing
Avoid unwanted subscriptions (e.g Magazine, online movies)
3. You can make money early to become financially independent            
The journey to your financial independence start from a young age.
Where you can start a business and start investing in stocks etc. It takes time to become financially independent.
So, you should start making money at a young age and investing 10% of it in stocks or bond.
What does it mean to be financially independent?
Financial independent means you don't need to work every waking hour. You're earning while playing with your children, walking in the garden etc.
At this stage you have other people to handle your work and generate income for you.
But the truth is you need to dedicate many years of life to attain financial independence in your life. So, start early.
4. To live a comfortable life
There are many things that can make your life smooth and comfortable but do remember that your comfort zone is the place where more dreams have killed.
So, make sure you don't get addicted to comfort zone.
It's not just about making your life comfortable; it's about your family and parents.
You can also help poor people and change their life by giving them food, shelter and much more.
Humanity is all about serving poor and needy people in life.
5. You have more time to make money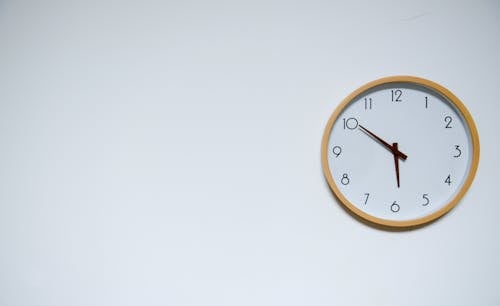 As you know, pollution is increasing day by day. Increased pollution has decreased human's life. In simple words, we have a short life. However, if you'll start earning at an early age you'll get more time to enjoy your life.
See, time is the most valuable thing in the world. You shouldn't waste it because it's non-recurring in nature. Use your time wisely and learn to manage it properly.
Recommended book: Getting things done: the art of stress-free productivity
Rest is important as well you should sleep 6 hours a day to maintain the balance in your body. Your brain and body need rest after working like hell.
Conclusion
Money is not that important than a good relationship. However, most of the things are brought from money. You should give importance to it as well.
However, don't be greedy for money, you should focus on your work. Money is the by-product. Try to solve people's problems, create something innovative and so on.
Nevertheless, you should start making money at an early age in your life. It would help you a lot in the future.